Heuver EURO 2020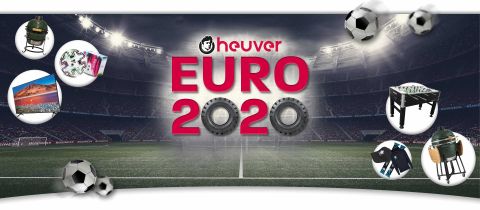 Heuver goes crazy during EURO 2020
Win fantastic prizes for you and your team!
Win amazing prizes!
EURO 2020 will now be played in 2021, between 11 June and 11 July 2021. During this period, you will have the chance to win fantastic EURO 2020 prizes for you and your team. The EURO 2020 prizes include a deluxe table football table for your company, a BergHOFF ceramic barbecue, EURO 2020 footballs and a lot more! Have you not yet got an account? Then register now and win one of the fantastic EURO 2020 prizes.
Overview Heuver EURO 2020
Throughout EURO 2020: from 11 June to 11 July 2021
Win fantastic prizes
Web-shop Giveaways: win stunning prizes by simply ordering online at Heuver!
Scorito football pool: register for free, predict and win!
EURO 2020 Bonus shop: select your own prizes in our special EURO 2020 bonus shop!