Cross-section of a tyre
The actual dimensions of radial tyres can differ considerably from size markings and can also differ per brand, type and elasticity of the strip material. That is why we recommend looking at the cross section of a tyre and reading the extra information, so you know what the various terms mean.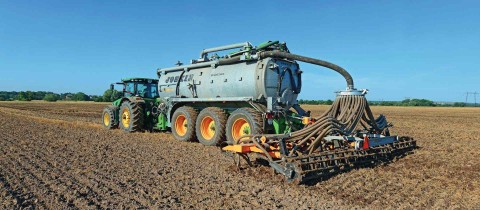 A Tyre width
B Section height
C Rim diameter
D Load bearing radius static
E Diameter
F Rim lip height
G Rim width
H Offset (ET-value)
The relationship between these terms and soil compaction
Wider tyres (increased tyre width) with larger air volume help to reduce soil compaction because they can be driven at lower pressure.
If you opt for wider tyres, you will end up in different series (section height);
Wider tyres normally require rims with a different rim width;
You can also opt for tyres with another rim diameter (often smaller) to realise larger air volume;
In this case, the difference must not be too large, as far as total diameter is concerned. Otherwise the tyre/wheel diameter will not be compatible with the vehicle in question.
Converting to wide tyre sizes
Also bear this in mind when switching to wider tyres; people regularly find that tyres are too big for their specific purpose, e.g. when switching from an 85-series tyre to a 70, 65 or 60-series tyre. You must always bear in mind that the relationship between the rolling circumference of the front and rear tyres must remain more or less the same when switching tyres.
For all tyres presented on our website, you can find the accompanying rolling circumference in the technical details.
Advantages of wide tyres
Larger contact area, therefore more grip;
Better utilisation of available engine capacity.
> Take a look at our complete assortment of agricultural tyres