Heuver takes over BEVRI in Zeewolde
We have big news: Heuver is taking over BEVRI in Zeewolde. We are proud to be able to add BEVRI to the Heuver family. By joining forces, we will be able to offer an even more complete range of tyres and wheels. Together with our core values of Knowledge, Convenience and Speed, we will be making even more of a difference.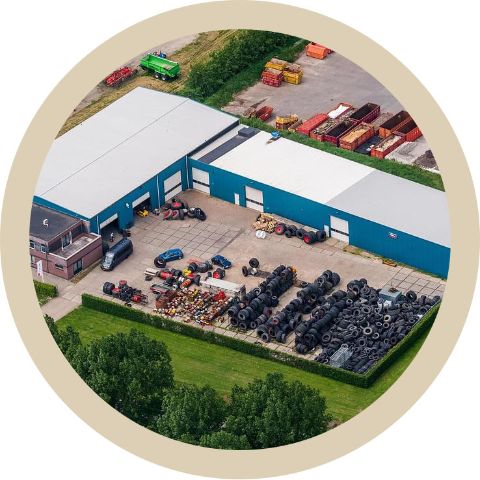 Heuver and BEVRI; a perfect combination
BEVRI is a renowned tyre and wheel company with a rich history, just like our company. With the takeover of BEVRI, we now have our own wheel production, with which we can deliver any agricultural and/or earthmoving wheel very quickly.
BEVRI Wheels has a modern production line for the manufacturing of industrial rims, transport rims and agricultural rims. All rims are custom made and meet the highest quality requirements. A strict standard of only 1 - 1.5 mm tolerance is used. The powder coating is 2-layer, which makes BEVRI unique. Quality comes first!
We can offer the following advantages by adding BEVRI to our family:
More than 100,000 tyres in stock
All premium brands available from stock
House brands Aeolus and Barkley with hour-based guarantee
Tailor-made production of rims (with a tight tolerance of only 1-1.5-mm)
Wheel-mounted if required
Assembly on location
Customize existing rims
Repair damaged rims
Strengthen existing rims
Rims are blasted and powder coated in a desired colour (unique 2-layer powder coating)
In this way, Heuver is constantly working to further improve its service level! The benefit of the customer comes first in everything we do.
Like to know more?
Please contact our experts at +31 (0)523 - 850 850 or send an e-mail to info@heuver.com. You can read all the news articles on our news page or read our expertise on our knowledge-page!