DOT numbers
Tyres used for high-speed cranes feature a DOT number. In many other OTR tyres, the DOT number is incorporated into the tyre's serial number and the marking differs per brand.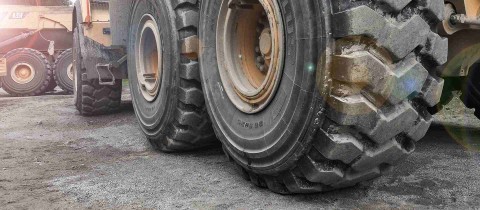 This serial number makes it possible to discover exactly when the tyre was produced. Please feel free to contact us if you have specific questions about this.
The abbreviation 'DOT' stands for 'Department of Transportation', namely the federal ministry of transport in the United States. The number consists of four digits and indicates the tyre's date of production. The first two digits indicate the week in which the tyre was produced and the last two digits indicate the year. For example, a DOT number of 3419 means the tyre was produced in week 34 of 2019.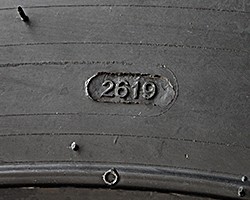 Do you want someone to manage all your tyre-related issues?
We will take care of everything for you:
New and used tyres
Part-exchanged tyres
Rims (also new and used)
Assembly (on site)
Environment-friendly disposal of tyres
The OTR tyres book
We have collected all our earthmover knowledge for you in one handy boo. So you always have all the information easily and quickly at hand!