Your OTR tyres mounted on rims ready to use
We have an exclusive partnership with Barkley, which means you can always count on the best possible service. For example, you can have your OTR tyres mounted on rims, so they are immediately ready to use.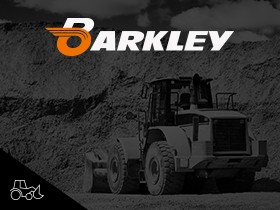 Everything arranged on the spot
We offer a standard range of OTR rims. As a result, we can assist you with the most commonly encountered rims. We can also mount the tyres on rims in our workshop, so you receive them as a complete set. We can remove old tyres and rims at your premises, place the new set on your machine and take the leftovers with us. We take care of everything and give you complete peace of mind. We even take responsibility for disposing of your old tyres and rims.
Rims for all types of machines
We have recently added a standard selection of Volvo and Caterpillar rims to our range. However, besides standard rims, we can have rims produced for all types of machines (Doosan, Case, Hitachi, etc.), in the colour of your choice. If you select this option, rims can be delivered within 4 or 5 weeks of your order. So please feel free to ask us about the specific rims or colours you have in mind. We will be pleased to assist you.
Size overview tyres and rims
| Tyre Size | Recommended rim size |
| --- | --- |
| | |
| | |
| | |
| | |
| | |
| | |
Order online now!
Want to be sure that you have selected the right OTR tyres and rims for your machine and activities? Our experts will be pleased to assist you. They will help you to find the tyres and rims that best suit your vehicle. There is a good chance that the Barkley range will offer you exactly what you are looking for. If you want your tyres to be supplied complete with rim, we will take care of it!