Tyres for rollers
When building (asphalt) roads, it is very important for the various layers to be compressed equally. As a result, rollers and road-building machines must make sure that equal pressure is applied so an even road surface can be created.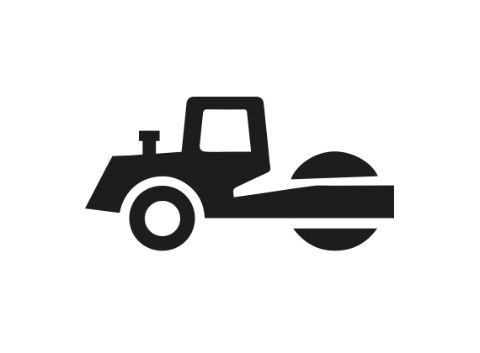 Rollers generally tend to move in straight lines backwards and forwards, and are unable to change direction quickly. Most of the wear and tear on tyres is caused by cooling asphalt. Naturally, they have been designed with this in mind. This also applies to the equal pressure they must apply on road surfaces via their broad, flat profile.
Whenever used, rollers normally travel at low speeds; when performing activities (very low) and when travelling back to the deep-loader.