Aeolus winter tyres offer certainty in planning
Legal requirements concerning the use of winter tyres in Europe have been modified. And this also applies to heavy goods traffic. M+S tyres are a minimum requirement in the main transport countries. That is why we can offer Aeolus ASW80 (steering axle) and Aeolus ADW80 (drive axle) tyres from stock in various sizes.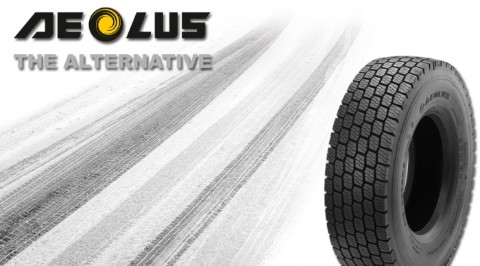 One of the main reasons why people mount winter tyres is to comply with legal requirements. Other important reasons include road safety and, in case of sudden winter conditions, the ability to comply with pre-determined planning. You can also mount Aeolus winter tyres for your customers ahead of time.
Certainty guaranteed
Aeolus ASW/ADW winter tyres are among the best products on the market. Although we like to remain modest, this has been proven by a variety of tests in the meantime. The tyres offer a long life span, as well as modern strip technology, inter-connected profile blocks and a wide tread. This offers secure handling, excellent grip and high stability in snow and on icy roads. In addition, Aeolus tyres are high quality products which are always competitively priced. In short, they offer certainty during use.