Essential information for truck and trailer tyres
All trucks, trailers and other pieces of rolling stock are supplied by manufacturers featuring tyres which are compatible with their respective load capacities. When replacing tyres, it is essential to select an appropriate load and speed index in order to guarantee safe use.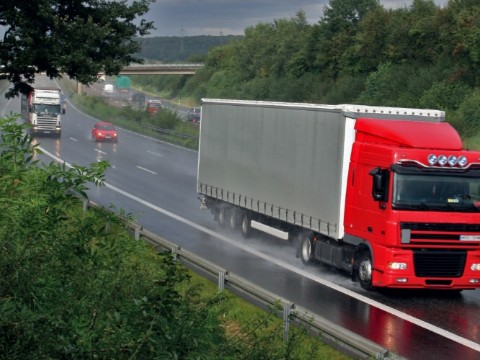 Tyre manufacturers offer tyres in various weight classes and with diverse profiles. The actual choice is determined by the factory-configured maximum load. In addition, the dimensions of the wheel rim and the rolling circumference also play an important role. Nonetheless, when it comes to professional goods transport, load index is the decisive characteristic. If tyres with insufficient load capacity are selected, this will definitely result in problems during roadside checks and will decrease road safety.

All details which indicate what a tyre can and should be used for are mentioned in codes on the side of the tyre. These code features information about dimensions (width and height), wheel size, load and the permitted speed, as well as many other certification markings. The explanation below primarily relates to trucks, trailers and other rolling stock.
Essential tyre information
The number/letter combination 315/80R22 in the example indicates the dimensions, the type of carcase ('R' = radial) and the wheel size. The 154/150M marking indicates the tyre's maximum load (in terms of weight) if it is mounted in single or double configuration. The letter 'M' in the combination 154/150M indicates the maximum speed.