Anti-dumping levy confirmed on metal wheels from China
In response to an anti-dumping procedure, the European Commission has announced a definitive import levy on metal wheels from China. This levy ranges from 50.3% to 66.4% for various manufacturers.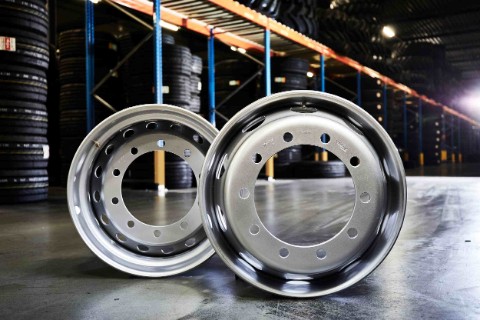 Heuver anticipated in good time
Due to the impending anti-dumping levy on metal wheels from China, we worked with the factory to relocate production activities for Athlete wheel rims. We can thus continue to offer you effective service and deliveries.
The benefits of Athlete
Have you already experienced the quality of Athlete wheel rims? All Athlete Wheels have been TÜV tested and ISO9001 certified. The results of a 720-hour salt spray test prove that these wheels are at least equally effective as premium rim brands. This quality is demonstrated by the long-standing successful cooperation with renowned OEM's in Europe.
About the anti-dumping investigation
On 15 February 2019, the European Commission decided to open an anti-dumping investigation under article 5 of the Basic Regulation. This related to metal wheels imported into the European Union from China. This was done in response to a complaint submitted by the Association of European Wheel Manufacturers (EUWA) on 3 January 2019, on behalf of manufacturers that account for over 25% of all metal wheels produced in the EU. The evidence that accompanied the compliant - about dumping and the damage it causes - was deemed sufficient to initiate an investigation.
The investigation related to metal wheels, which are used on the road, possibly with tyres and accessories, and intended for:
trucks;
motor vehicles for transporting people and/or goods;
vehicles for special purposes (for example, fire engines and spraying lorries);
trailers or semi-trailers, without own propulsion, for the above mentioned vehicles;
The following products were not considered in the investigation:
metal wheels intended for industrial assembly on pedestrian-controlled tractors, which currently fall under section 8701 10;
wheels for road-worthy quads;
wheel spokes - metal and cast in one piece;
wheels for motorised vehicles which are specially intended for use off the public highway (for example, wheels for agricultural or forestry tractors, fork-lift trucks, push-back trucks, off-road dumpers);
wheels for trailers used by passenger vehicles and caravans, without own propulsion, with a rim diameter of maximum 16 inches;
wheels for trailers or semi-trailers which are specially intended for use off the public highway (for example, wheels for agricultural trailers and other drawn agricultural vehicles used in fields).
The definitive anti-dumping level per company:
| | | | |
| --- | --- | --- | --- |
| Company | Dumping margin (%) | Loss margin (%) | Final anti-dumping claim (%) |
| Xingmin Intelligent Transportations Systems Co., Ltd | 69,4 | 50,3 | 50,3 |
| Tangshan Xingmin Wheels Co., Ltd | 69,4 | 50,3 | 50,3 |
| Xianning Xingmin Wheels Co., Ltd | 69,4 | 50,3 | 50,3 |
| Other collaborating companies | 69,4 | 50,3 | 50,3 |
| All other companies | 80,1 | 66,4 | 66,4 |