Heuver breaks records on Black Friday
- PRESS RELEASE - More tyres sold in one day than ever before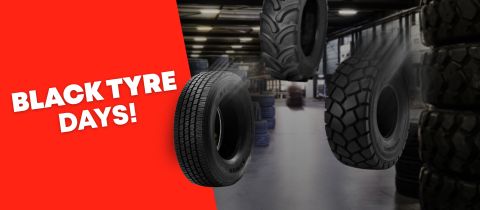 As Heuver has just witnessed, Black Friday is also a notable event when it comes to tyres. The company sold more tyres in one day than ever before. It represented the pinnacle of an upward curve that started in March, when the Corona pandemic caused a sudden increase in online orders. This clearly shows that customers are easily finding their way to the new online platform, where orders can be placed within three simple steps.

Dennis Heerink, E-commerce Specialist at Heuver: "The online platform features the latest technology, so customers can quickly and easily find the right tyres and always have access to the latest stocks, prices and technical information. The intelligent search engine makes it extra convenient and transparent to place orders at Heuver . Also via mobile or tablet."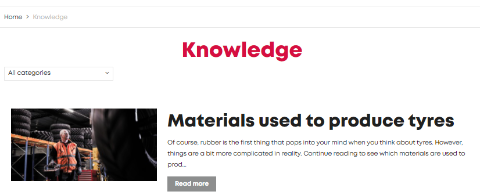 The best service
Bertus Heuver, director: "Convenience, speed and transparency are the underlying principles of our online platform, because our motto - namely, 'the most customer-friendly tyre wholesaler' - is a continuous and consistent theme in everything we do. That is why we also offer our customers many informative articles about truck, agricultural and OTR tyres. This is all part of offering the best service."
Online always €1 cheaper
Compared to telephone orders, customers always save €1 per tyre when they order online. This also applies to all truck tyres. In addition, Heuver offers extra bulk discounts on all brands. This also played a role in the record sales figures on Black Friday.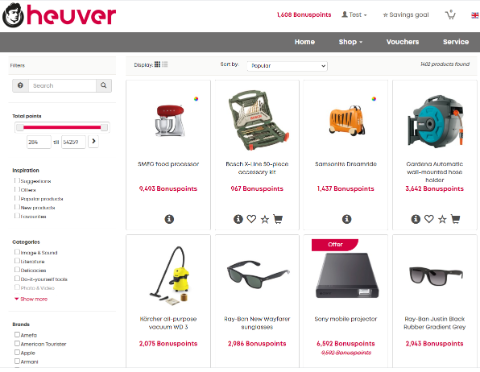 Bonus points with every order
The trusted bonus shop has been specifically transformed to offer extra rewards to online customers. By saving bonus points, customers can choose any gift that appeals to them, including telephones, televisions or tools. If customers place an order at heuver.nl, they are given one bonus point for every €10 they spend. These bonus points are registered automatically and gifts are sent free of charge.
Always developing
Heuver's online platform always offers customers an insight into the latest stocks and prices, which ensures transparency. At this moment in time, work is being carried out on the final phase of the 'My Heuver' customer portal. This personal environment allows customers to easily access packing slips and a comprehensive overview of all their invoices. Bertus Heuver: "We continue to develop and do everything to offer customers the best possible service."