Heuver continuously improving service
Heuver is offering its customers a new online platform that allows them to complete their orders in 3 steps. Thanks to the latest technology, the site is fast and easy to use via mobile phone or tablet. Heuver has also used a smart search feature to make ordering extra simple and transparent.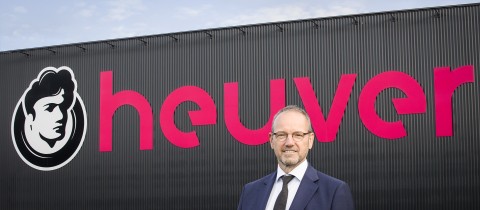 -PRESS RELEASE- Dennis Heerink, E-commerce Specialist at Heuver: "The online platform features the latest technology, so customers can quickly and easily find the right tyres and always have access to the latest stocks, prices and technical information."
Convenience and speed
Bertus Heuver, director: "Convenience, speed and transparency are the underlying principles of our renewed online platform, because our motto - namely, 'the most customer-friendly tyre wholesaler' - is a continuous and consistent theme in everything we do. We believe it is important to offer our customers the best possible support, so they can offer their customers the best service while keeping their stock levels to a minimum."
Bonus points with every order
The trusted bonus shop has also been incorporated into the new online platform. It has also undergone improvements, so online customers are rewarded even more. For instance, the range of gifts has been expanded and customers are also able to save for the gift of their choice, including a telephone, television or tools. If customers place an order at heuver.com, they are given one bonus point for every €10 they spend. These bonus points are registered automatically and gifts are sent free of charge.
Modernised corporate identity
The company also modernised its appearance earlier this year. However, despite the new look, the founder of the family business, Mans Heuver, has still been symbolically incorporated into the logo. This is the company's way of saying that the mission with which Mans started out in 1966, namely, to be the most customer-friendly tyre wholesaler, is still part of the company philosophy. In practice, this is demonstrated by the company's continuous efforts to further improve its service. Bertus Heuver: "We continue to develop and do everything to offer customers the best possible service."