Heuver expands further
- PRESS RELEASE - Additional property in Hardenberg to become new mounting centre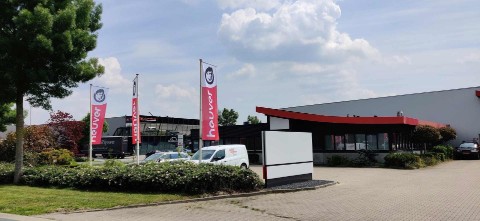 Logistical service has been a key focus at Heuver for many years. For example, customers can have their tyres fitted. Whether they are truck, agricultural or earthmover tyres, assembly on site is also possible. Heuver has grown tremendously on all fronts, but particularly in the logistics service component, thanks to this successful, customer-oriented approach. The service will therefore be expanded even further in the near future: a brand new Heuver Mounting Centre will be set up in an additional property in Hardenberg.
Full service
Heuver sees the expansion as a logical continuation of its service. In addition to the best advice and the right tyre for each application, the company offers customers a huge range to choose from in its 57,000 m2 warehouse. With the assembly service, it is clear that Heuver offers more than just tyres; Heuver fully unburdens customers and is therefore successful in the European market. Hence the continuing growth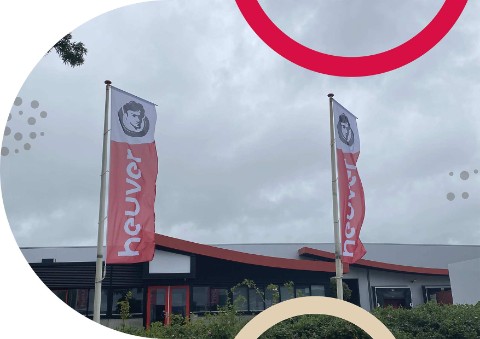 More than 35,000 wheels mounted
Director Bertus Heuver: "As a true expert in tyres, we not only sell them but also provide plenty of additional service. We offer our customers a full-service solution: new and used tyres, and, if required, mounting of wheels. All this with fast delivery, just in time, because downtime costs money. This is the added value we can offer our customers. The mounting of wheels is therefore becoming an increasingly important activity - not only in the Benelux, but throughout Europe. Hence the decision to set up our own Heuver Mounting Centre. With the addition of the new property, we can now take the next step in that direction."
"More and more customers, including manufacturers of machines in all segments; truck, trailer, agricultural and earthmoving, know how to find us. We have many years of experience in this field and have already mounted many tyre/wheel combinations for major national and international manufacturers in the past. We therefore already have extensive experience and look forward to expanding this further."