Heuver sees many opportunities now Aeolus and Pirelli have joined forces under ChemChina flag
Heuver Tyrewholesale expects many developments now that ChemChina - China's largest tyre manufacturer and owner of leading brand Aeolus Tyres - has taken over Pirelli. As long-standing business partner with Aeolus Tyres, Heuver has established close ties with the management at Aeolus and ChemChina. Last week, Heuver personally congratulated Mr Wang Feng with this extraordinary takeover. Now that the two strong, international brands operate under the same flag, both Aeolus Tyres and Pirelli will be able to adopt an even more prominent position in the competitive international tyre market.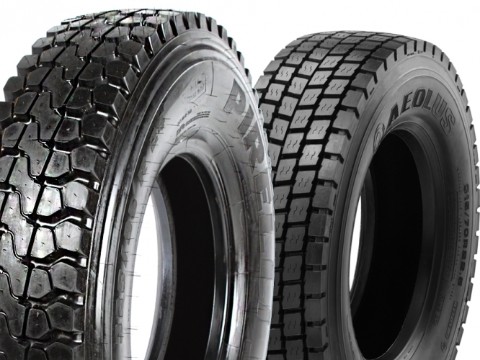 Takeover will serve as impetus
Bertus Heuver, director Heuver Tyrewholesale: "ChemChina is China's largest tyre manufacturer and Aeolus Tyres is its leading international brand. We agreed import rights for Aeolus ten years ago, and immediately noticed their ambitions and willingness to make investments. So ChemChina's decision to take over Pirelli is merely an extension of their existing philosophy and is proof of their vision and strength. This union between Aeolus - China's largest tyre manufacturer - and the renowned European Pirelli will serve as an impetus to both brands. They will be able to exchange knowledge and expertise about their specialised sectors, which will give Aeolus extra opportunities to shine in the future. We are very proud to have supplied the Aeolus brand for so many years, and know them to be very determined and ambitious. And from this perspective, the takeover comes as no great surprise. But it is nice to be at the forefront of this endeavour. Naturally, we have already personally congratulated Mr Wang Feng - president of Aeolus Tyre Co. Ltd. and chairman of the China National Tyre & Rubber Co., which is also part of China's largest tyre manufacturer, ChemChina - and his team about the takeover."
For more information about sizes and types, please visit the dedicated Aeolus website.