More than 1,000 used earthmoving and agricultural tires now also easy to order online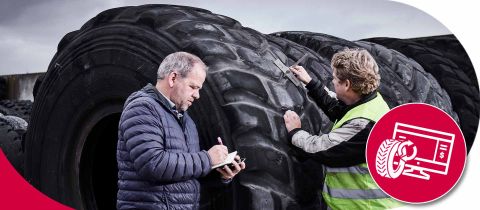 Heuver wants to offer the best possible service to its customers and strives to be a full-service supplier in the field of earthmoving and agriculture. Full-service in which customers are completely unburdened. Knowledge and giving the right advice (tire application) are of great importance. In addition, convenience and service are central. In times of corona, Heuver has also noticed that online visibility is of great value. And this naturally includes used tires. From now on, customers will therefore also find all used earthmoving and agricultural tires in the webshop. The range is clearly displayed... and can be searched and ordered in the same way as new tires. Visitors to the Heuver web shop can place an order from more than 1,000 used earthmoving tyres/rims and over 300 used agricultural tyres/rims within 3 clicks.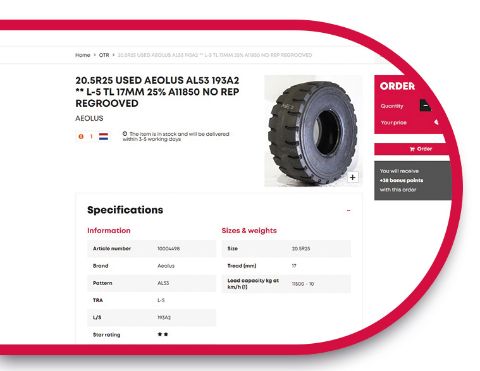 All information in one place
The fact that the used earthmoving tires and agricultural tires are now in the webshop among the new tires is a logical move, according to director Bertus Heuver: "It has always been our intention to provide our customers with as complete a service as possible. This is yet another step in that direction. In addition to stock and price, our customers will find all relevant information about used tires on the product detail page in our webshop. This includes, for example, (remaining) profile depth and the number and type of repairs. There is also a picture, so that the customer also has an image of the tire. So we have made it as complete as possible for our customers."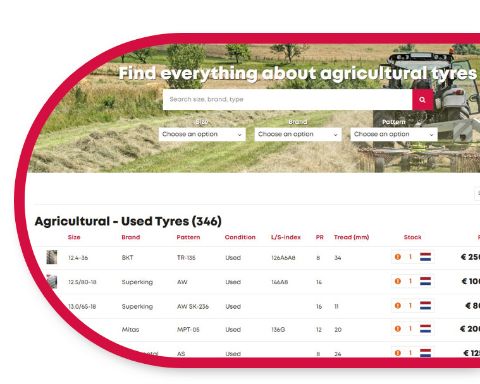 Used tires are popular
The agriculture and earthmoving sectors have traditionally always been fans of used tires, says Bertus Heuver: "Used tires on agricultural vehicles can be an ideal solution, for example, for equipment that has to drive a lot over grassland. Too much tread can damage the surface. But used tires can also be useful as an interim solution, if a customer first wants to think about investing in new tires. In terms of price, a used tire is attractive anyway, especially when a tire has been punctured or broken."