Aeolus AGP23 for mobile cranes and Unimog: new at Heuver Tyrewholesale
Heuver Tyrewholesale will be launching the new Aeolus AGP23 at Reifen 2012. It is a tyre that can be used for driven applications like mobile cranes, small shovels and Unimogs. This new tyre is an alternative for renowned brands and has excellent grip and self-cleansing properties. The AGP23 is available in size 445/65R22.5.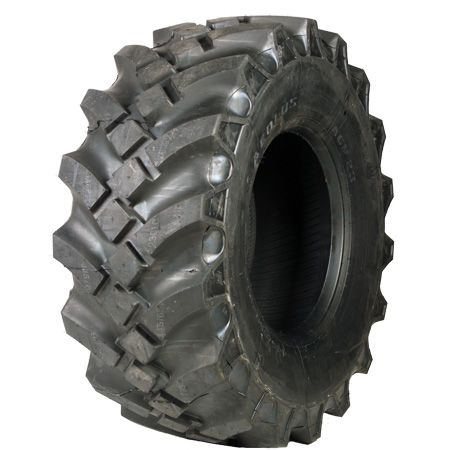 AGP23 as The Leading Alternative by Heuver
The Aeolus AGP23 is the ideal tyre for mobile cranes, small shovels and Unimogs - the so-called driven applications. The new AGP23 is a fantastic single tyre with a profile based on the driving direction, which ensures excellent grip. The tyres also have a high self-cleansing capacity. This tyre distinguishes itself due to its all-round deployment possibilities and its high speed index, which allows it to realise speeds of up to 80 kilometres per hour. The AGP23 is available in size 445/65R22.5.
Missing link
Bertus Heuver, director Heuver Tyrewholesale: "The new Aeolus AGP tyre is a very specific addition to our range and is a genuine alternative for renowned brands. We can now also offer our customers the very best choice in this sector: a variety of options in different price categories, but always of the highest quality. This is consistent with our vision and the principles we have identified in our mission. We want to be clear and transparent and want to be a partner in business for our customers. This will allow them to focus on their customers.
For more information about OTR-tyres, sizes and types, please visit the dedicated Aeolus website.